RAW MATERIALS
For our fasteners and clothing accessories we use only top quality natural raw materials, such as Real Corozo and Real Horn. A large part of our collections is also made of polyester and metal. Out of concern for the environment we are developing the production of upcycled materials.
Real Corozo
Corozo grow on palm trees in tropical rainforests of South America and Africa. The mature nuts, harvested annually, resemble chestnuts in shape. After a long drying process, they are then sawn into slices, which are used to make buttons. The exclusivity and beauty of this material is revealed after processing. The nut itself has a creamy white shade.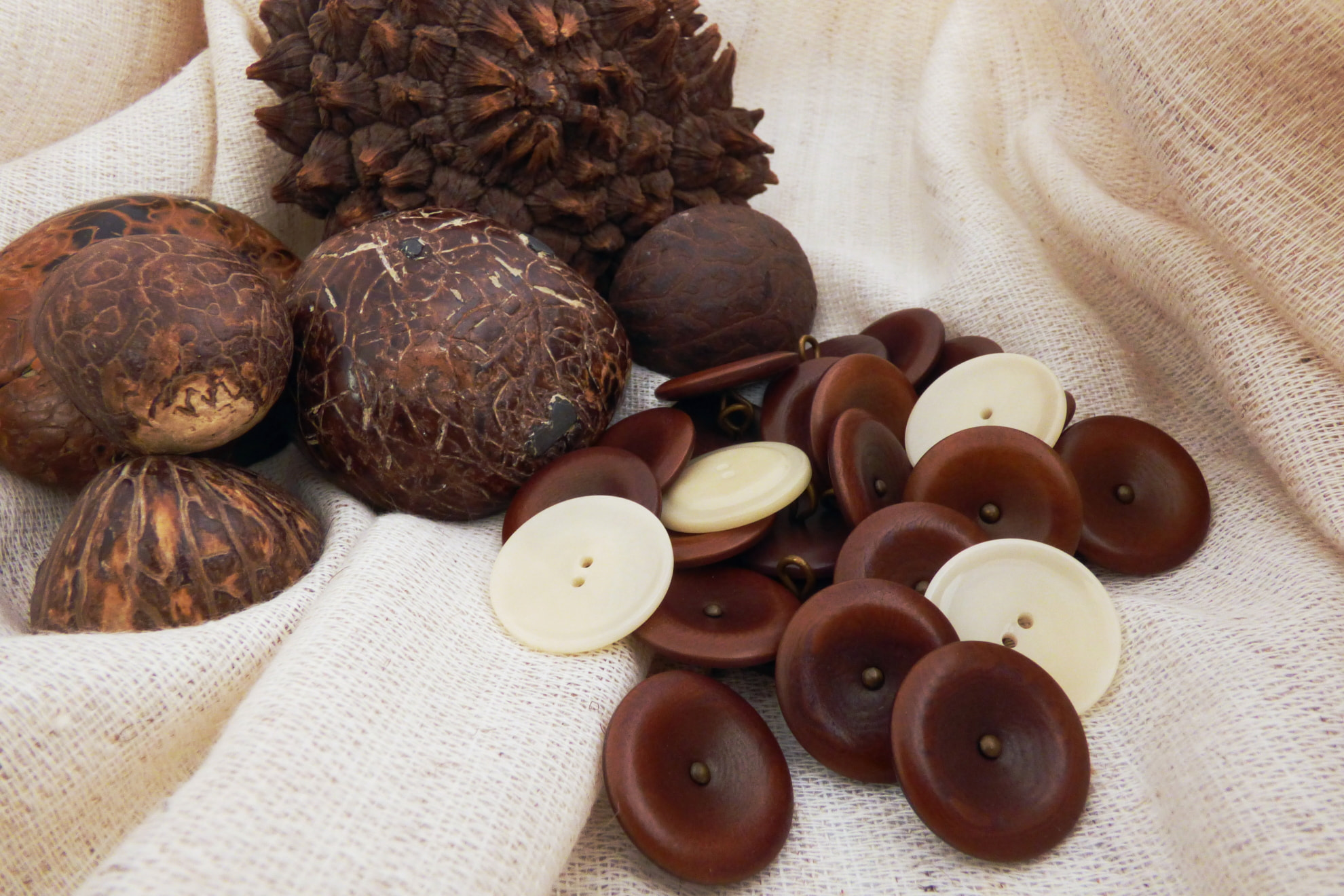 Real horn
Real Horn come from Asia and South America. Horns are cut into slices, each with an interesting, unique structure. Every single button is different, just like the fingerprints of each person or the rings of each tree are unique. Horn button is most suitable for menswear, especially suits.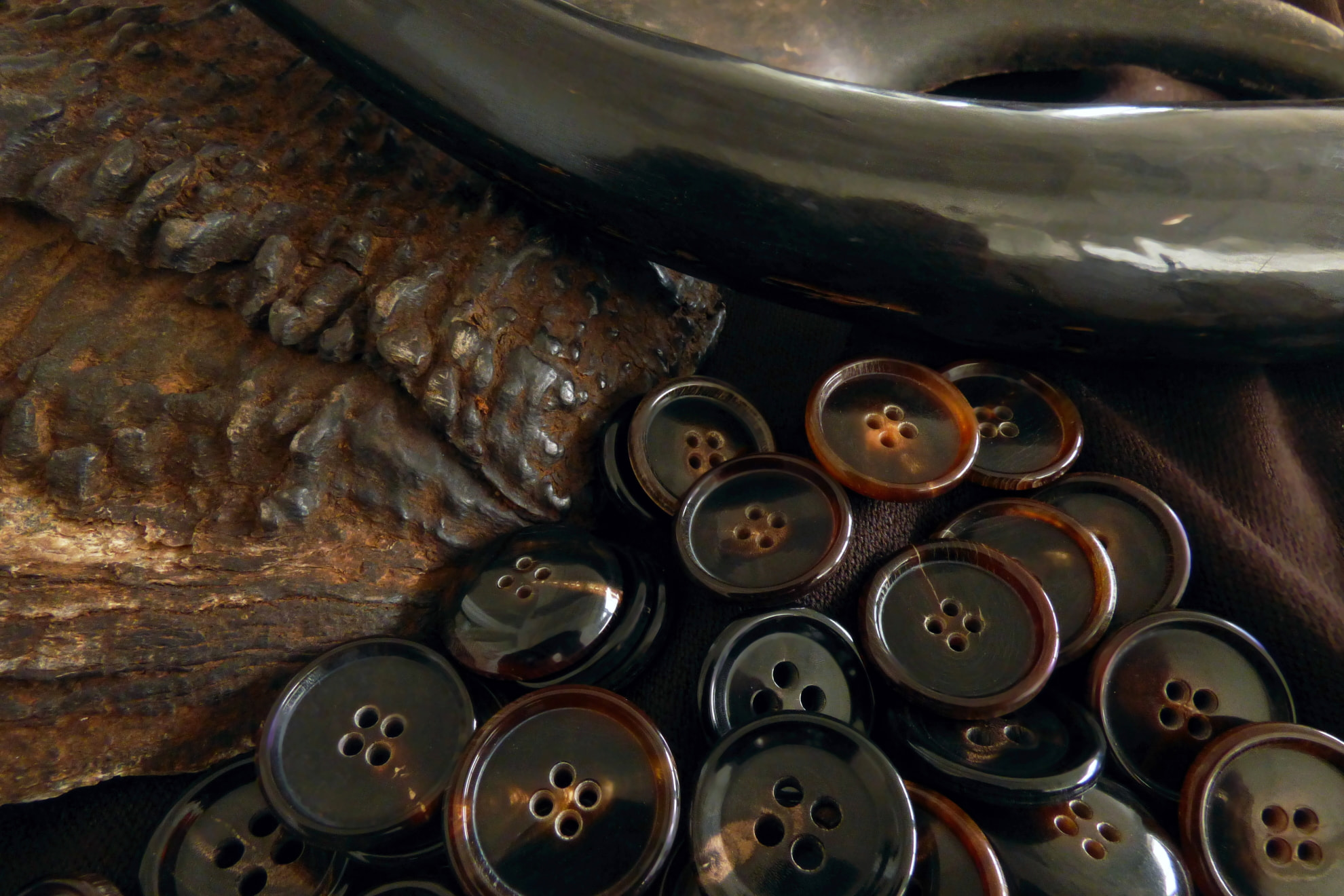 MOTHER OF PEARL
Both snail shell and shell mucilage are used as raw material for the production of buttons of various sizes. As it offers high gloss with beautiful colour effects, it is ideal for womenswear.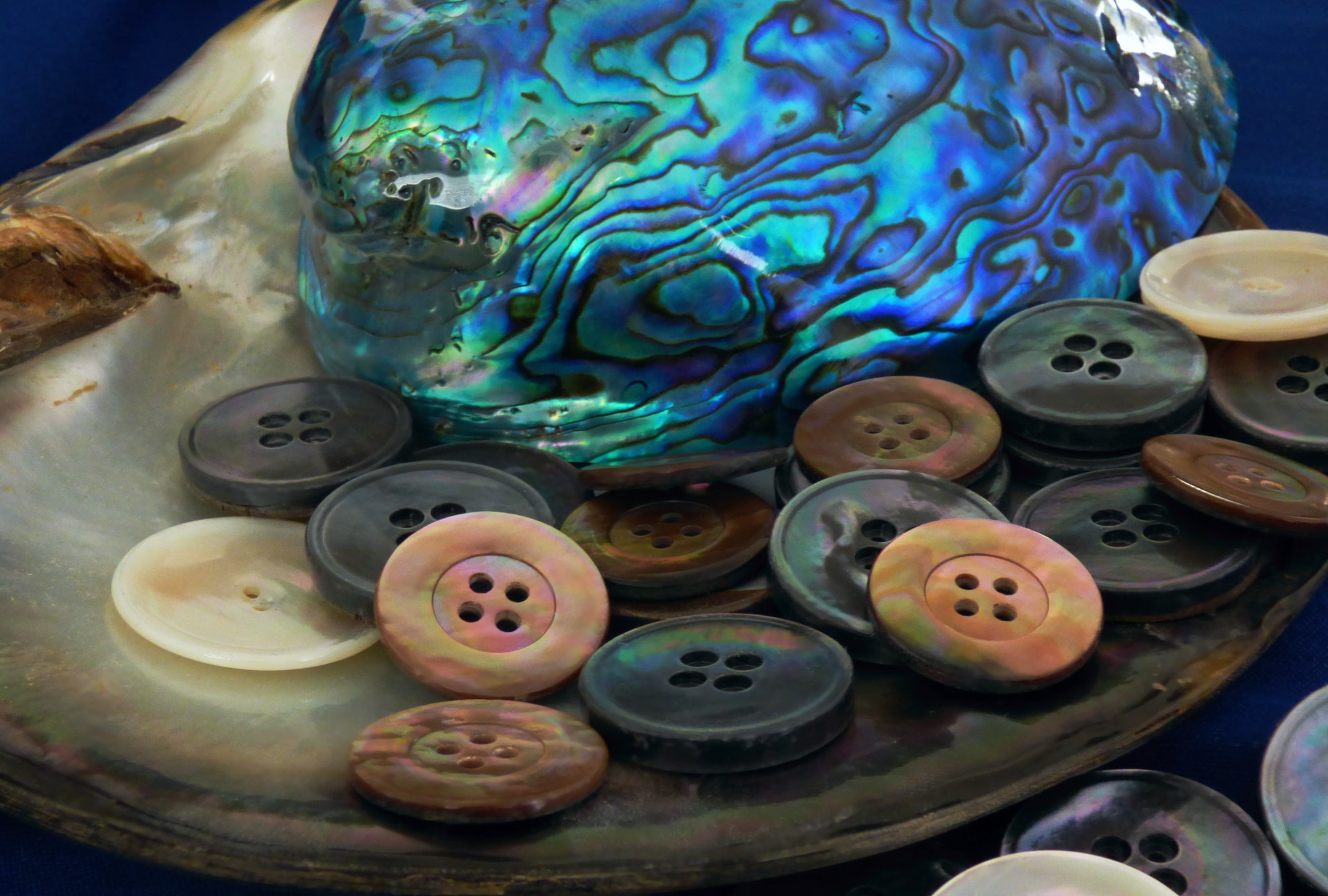 POLYESTER
We manufacture in-house polyester in the form of rods or plates. Then, in the process of cutting or die-cutting, we obtain discs for the production of buttons of diverse colours and structures. Polyester is a material that is suitable for dyeing and other types of refinement processes.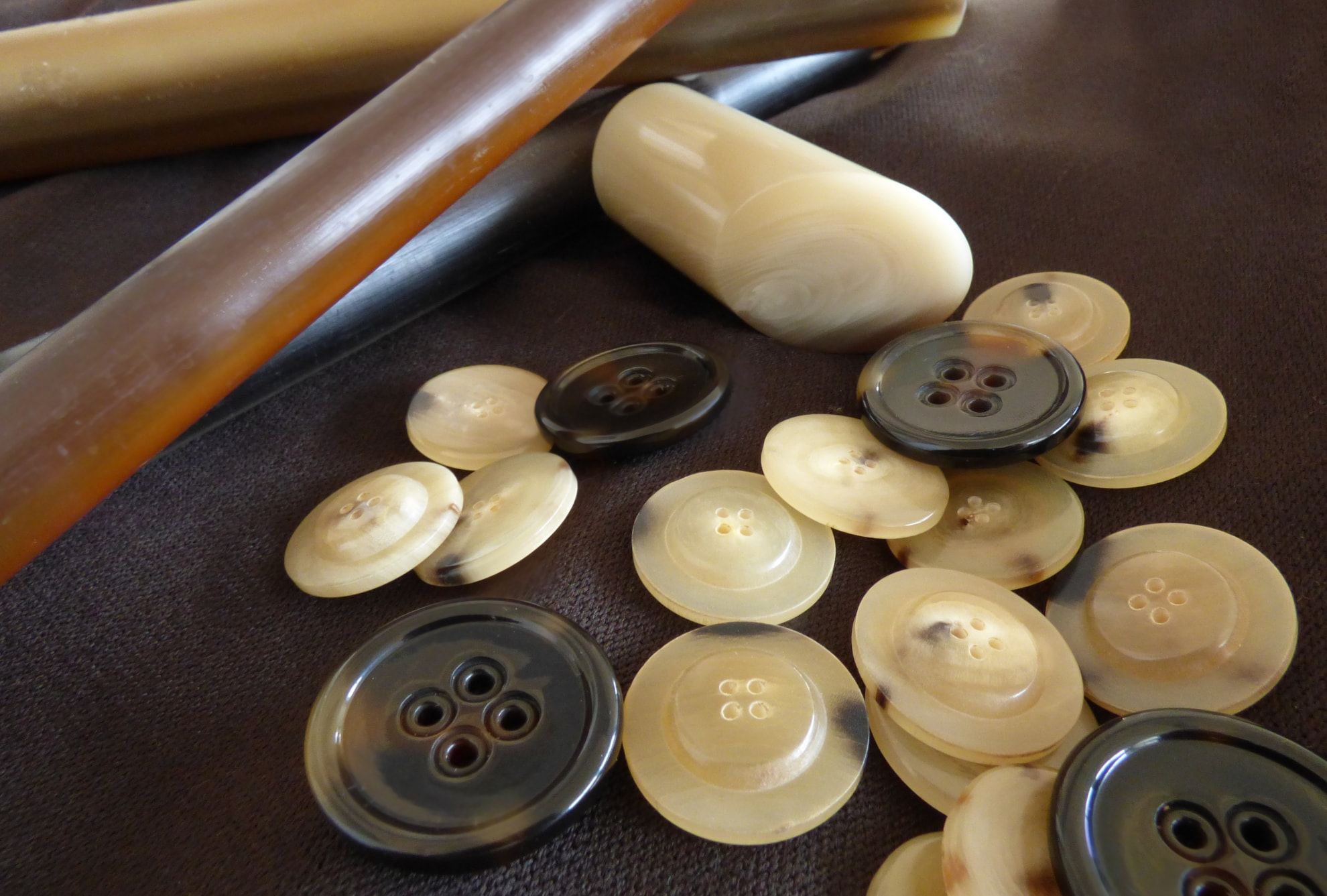 Upcykling
Out of concern for the environment and future generations, we implement a number of solutions in line with the principles of sustainable development. We have created new recycling materials with admixture of production waste. As a result of secondary processing of waste, a product treated as a full-value raw material was created. Thanks to the upcycling process, our company reduces the amount of waste as well as the amount of materials used in primary production. Natural colour schemes and structures allow us to create buttons and other accessories in various forms, which will match both classic and casual styles.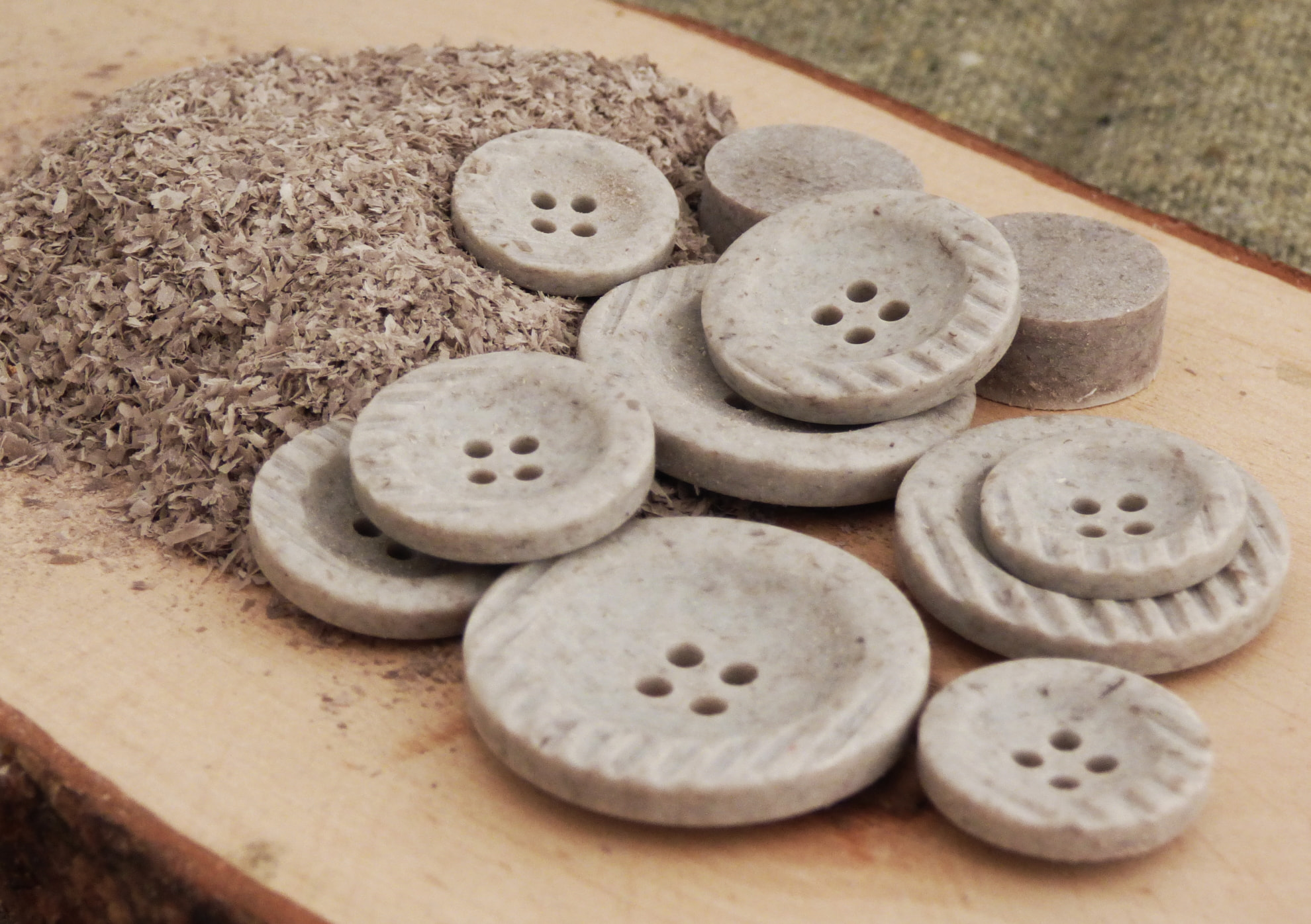 Metal
Regardless whether you prefer a formal or casual style, accessories made of metal are always timeless. The top priority when choosing buttons, buckles, press studs, eyelets, stoppers or other designer metal fasteners for denim clothing is the quality. What is equally important – all used raw materials are nickel-free. A wide range of colours is achieved by electroplating or lacquering, in matt to glossy finishing. Laser engraving is an excellent option that allows product customisation.